The mission of P
angea
 W
orld
is to harness the wonder of Earth's evolutionary and ecological fabric to rewrite the geography, diplomacy, and conservation potential of the knowledge economy and set new standards of sustainability at world scale.
The pursuit of this mission integrates PANGEA WORLD's roles as:
Catalyst
Catalyst of "grand science themes" that can only be pursued via studies of multiple sites across the world and are beyond the existing means and logistical support for scientific research;
Architect
Architect of a business model that fortifies this endeavor with economic security along a transnational network of legacy investments and legacy estates master-planned to redefine prestige and purpose in world travel; and
Shepherd
Shepherd of this endeavor's lasting benefit to the environment and humanity.
Villa Tugendhat—UNESCO World Heritage Site in Brno, Czech Republic—staged (on 15 June 2017) a formal act of interlinking PANGEA WORLD's endeavor to harness the free-flowing natural reservoirs of knowledge to benefit humanity and the spirit of the Villa, where the celebrated architecture and design by Ludwig Mies van der Rohe revolutionized human creativity and the relationship with the environment via masterful execution of "free-flowing space."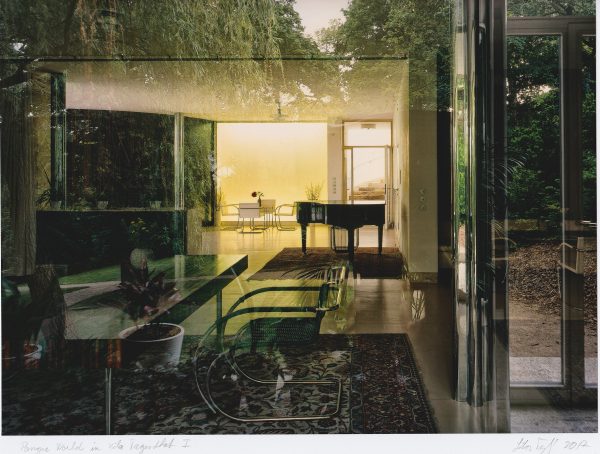 "Pangea World in Villa Tugendhat" – credit: Libor Teplý
Bridges of Awakenings:
From Czech Lands to America and Beyond
A PANGEA WORLD Perspective
Unveiled on the 100th Anniversary of the Birth of Czechoslovakia
(Renée and Henry Segerstrom Concert Hall, Costa Mesa, California, 28 October 2018)
Pangea World…a global vision to promote science and protect biodiversity as an integral part of the business plan…a global archipelago of interconnected "wonder sites" where the scientific study and preservation of nature are the explicit and formal motivation for linking sustainable economics with science.
Dr. John C. Avise
Distinguished Professor of Ecology and Evolutionary Biology,
University of California, Irvine
(in: Proceedings of the National Academy of Sciences of the United States of America, Vol. 105, 12 August 2008, p. 11567)
The genius of the Pangea concept is that it presents an approach to sustainability that is firmly grounded in a business model that will provide an enduring source of revenue…Pangea World provides a model for combining science and commerce in a way that is sustainable and that meets socially desirable ends.
Dr. Michael T. Clegg
Co-Chair, InterAmerican Network of Academies of Sciences
Foreign Secretary (2002 – 2014), United States National Academy of Sciences
(in: "Insight," presented at the Pangea World at UNIS event hosted by the United Nations International School in New York on 19 September 2010)
Pangea World, a wonderful mission…to transform the present foundations of the global economy into a knowledge-based economy…Pangea World and Culture of Peace must work together.
Dr. Federico Mayor
President, Culture of Peace Foundation (Madrid, Spain)
Former Director General of the United Nations Educational, Scientific,
and Cultural Organization (UNESCO)
(addressing Pangea World's event on The Economic Epic of Earth's Evolution: The New Geography, Diplomacy, and Legacy for the Knowledge Economy—from California to the World, hosted by the Arnold and Mabel Beckman Center of the National Academies of Sciences, Engineering, and Medicine in Irvine, California, on 7 February 2014)
It is deeply meaningful to me, as UNESCO's former Director General, that Villa Tugendhat, an icon of UNESCO's World Heritage mission, will become an icon of Pangea World's global mission that values knowledge as the economic safeguard of the earth's heritage.
Dr. Federico Mayor
(conveyed at The New World Symphony for the 21st Century press conference held by the Brno City Magistrate and Pangea World at Villa Tugendhat, a UNESCO World Heritage site, in the Czech Republic on 15 June 2017)