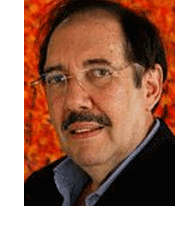 Dr. Rodrigo Tarté (Ph.D. in Plant Pathology, Cornell University, 1974) earned international recognition and admiration as a passionate champion of the environment and sustainable development.  His professional mission was deeply intertwined with that of The City of Knowledge—the Panama-based international center of education and research conceived by the vision of Don Fernando Eleta, also Honorary Founding Fellow of Pangea World.
Following his service as Director General of the Tropical Agricultural Research and Education Center (CATIE, Costa Rica, 1984-1992) and as Executive Director of the NATURA Foundation, Panama (1992-1998), Dr. Tarté was Academic Director (1998-2010) and Director of Sustainable Development (2010-2011) of The City of Knowledge Foundation.  Author of more than 60 publications, Dr. Tarté also authored the proposal that the Government of Panama presented to the World Summit on Sustainable Development (South Africa, 2002) to create an International Center for Sustainable Development through a worldwide partnership initiative at The City of Knowledge.
He was a consultant to a number of organizations within the United Nations system, including FAO, IFAD, UNCTAD, and UNEP.
Rodrigo Tarté's love of art and passion for light, form, and color fueled his achievements as a painter.  He participated in a number of painting exhibitions and his paintings have been acquired by buyers from Panama, USA, and Italy.