The mission of P
angea
 W
orld
is to harness the wonder of Earth's evolutionary and ecological fabric to rewrite the geography, diplomacy, and conservation potential of the knowledge economy and set new standards of sustainability at world scale.
The pursuit of this mission integrates PANGEA WORLD's roles as:
Catalyst
Catalyst of "grand science themes" that can only be pursued via studies of multiple sites across the world and are beyond the existing means and logistical support for scientific research;
Architect
Architect of a business model that fortifies this endeavor with economic security along a transnational network of legacy investments and legacy estates master-planned to redefine prestige and purpose in world travel; and
Shepherd
Shepherd of this endeavor's lasting benefit to the environment and humanity.
I am honored to pay a tribute to Hélène Breebaart, a cherished friend whose untimely passing (on November 5, 2021) has robbed the world of a great designer, visionary, and a most generous human being. Hélène's lasting legacy uniquely bridges her French origin and her love for Panama. It is with deep gratitude that I proudly feature an image of a mola tapestry—conceived by Hélène and executed by the Guna Indian artists—that beautifully emblematizes and immortalizes her passionate advocacy of the professional-cum-personal journey I've named Pangea World.
– Hana Ayala
Pangea World salutes the prestigious COMILLAS PONTIFICAL UNIVERSITY (Madrid, Spain)
for the naming of
CÁTEDRA HANA AND FRANCISCO JOSÉ AYALA FOR SCIENCE, TECHNOLOGY AND RELIGION
and for hosting a special event that celebrated the occasion (Aula P. Pérez del Pulgar, Comillas University, 17 May 2022) and featured Dr. Hana Ayala's address on: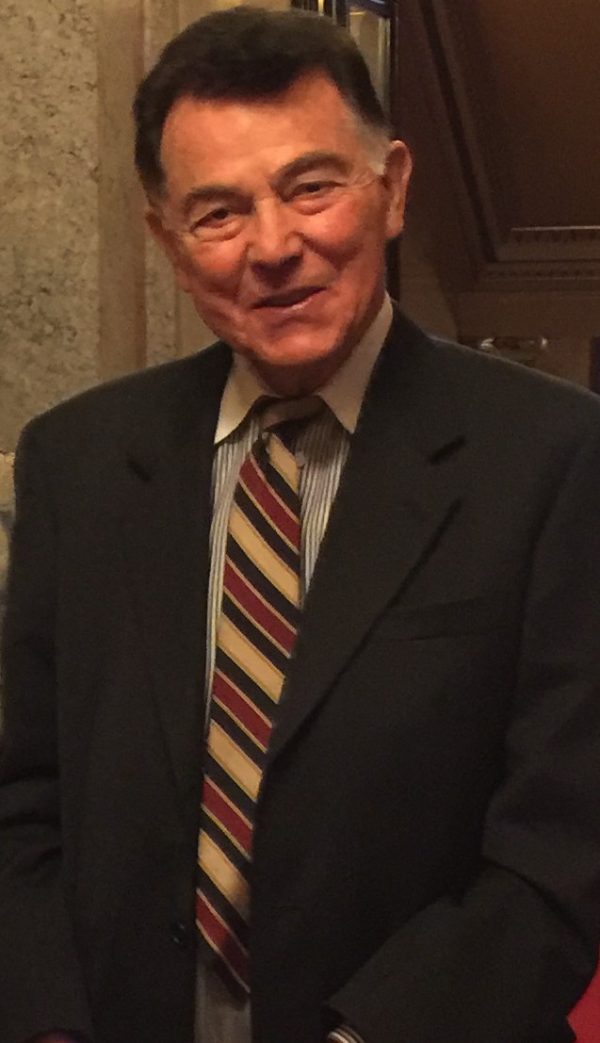 In Memory of Francisco J. Ayala
On June 15, 2023, Comillas Pontifical University hosted a Memorial for Francisco José Ayala–a celebration of the timeless and boundless intellectual and humanitarian legacies of his extraordinary life. Hana Ayala pledged to further nurture Francisco's gifts to humanity within her and Pangea World's mission and bond with the Comillas University and from the platform of the "Cátedra" that bears Francisco's and her names.
Comillas University press release
https://www.comillas.edu/noticias/en-memoria-de-francisco-j-ayala

Journal Razón Y Fe, 287(1462), 2023
https://revistas.comillas.edu/index.php/razonyfe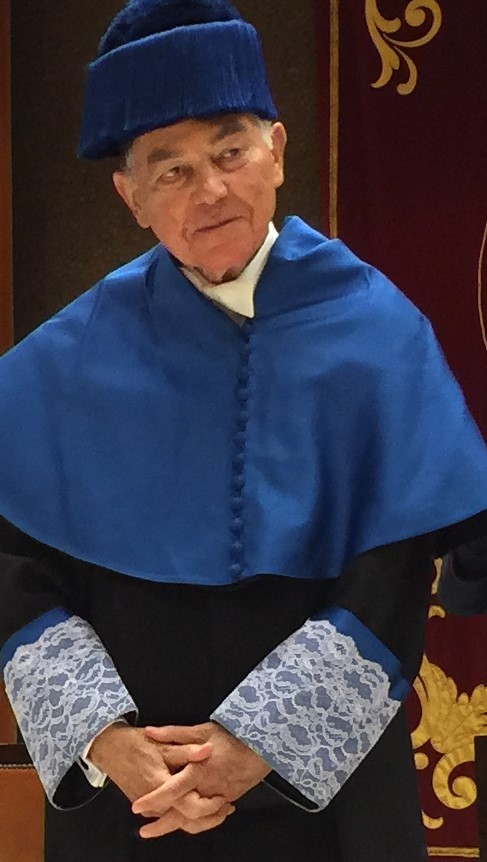 Inviting Panama to Once Again Shape The Frontiers of The New World, This Time as The Hub of Transnational Heritage Routes of Transformative Influence on The Global Knowledge Economy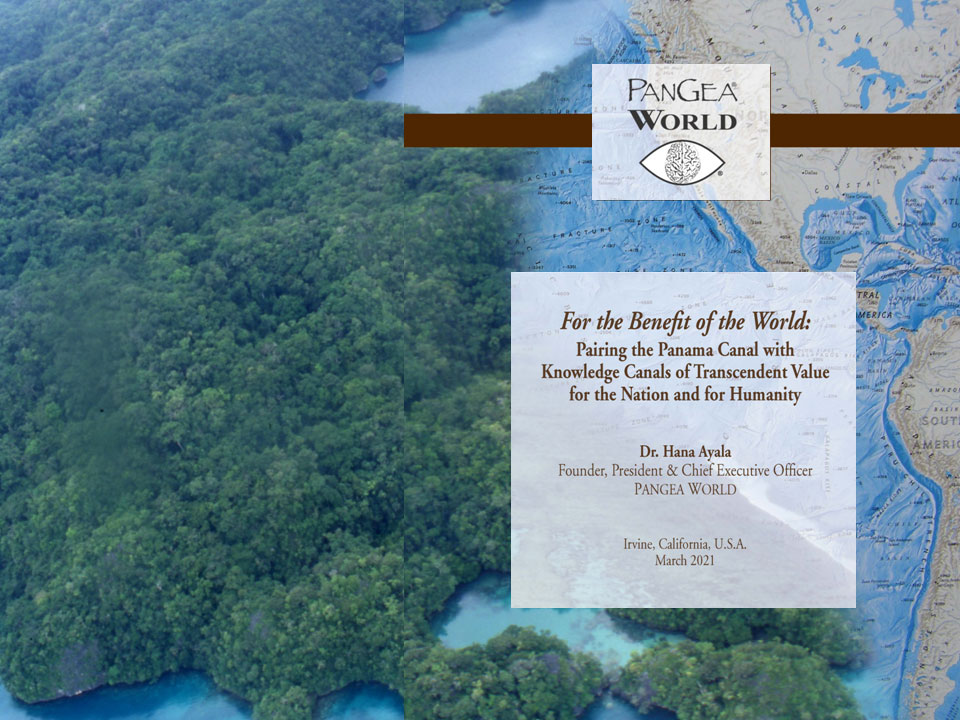 Villa Tugendhat—UNESCO World Heritage Site in Brno, Czech Republic—staged (on 15 June 2017) a formal act of interlinking Pangea World's endeavor to harness the free-flowing natural reservoirs of knowledge to benefit humanity and the spirit of the Villa, where the celebrated architecture and design by Ludwig Mies van der Rohe revolutionized human creativity and the relationship with the environment via masterful execution of "free-flowing space."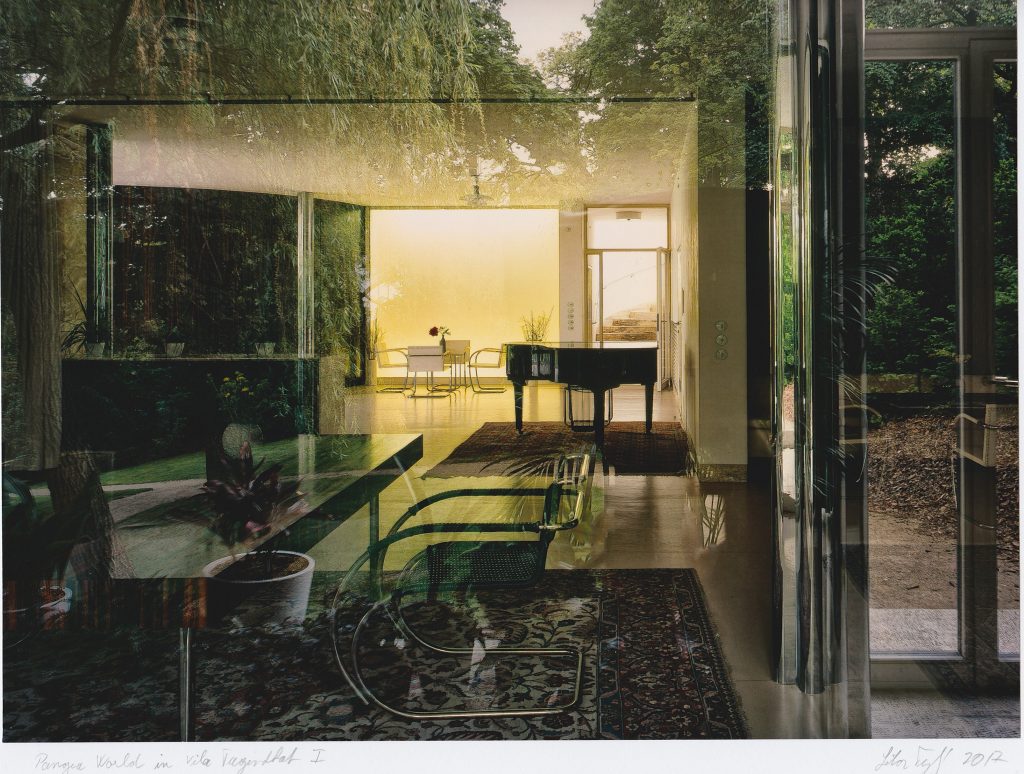 "Pangea World in Villa Tugendhat" – credit: Libor Teplý
Bridges of Awakenings:
From Czech Lands to America and Beyond
A PANGEA WORLD Perspective
Unveiled on the 100th Anniversary of the Birth of Czechoslovakia
(Renée and Henry Segerstrom Concert Hall, Costa Mesa, California, 28 October 2018)
Pangea World…a global vision to promote science and protect biodiversity as an integral part of the business plan…a global archipelago of interconnected "wonder sites" where the scientific study and preservation of nature are the explicit and formal motivation for linking sustainable economics with science.
Dr. John C. Avise
Distinguished Professor Emeritus of Ecology and Evolutionary Biology,
University of California, Irvine
(in: Proceedings of the National Academy of Sciences of the United States of America, Vol. 105, 12 August 2008, p. 11567)
The genius of the Pangea concept is that it presents an approach to sustainability that is firmly grounded in a business model that will provide an enduring source of revenue…Pangea World provides a model for combining science and commerce in a way that is sustainable and that meets socially desirable ends.
Dr. Michael T. Clegg
Chair of the governing Council of the International Institute for Applied Systems Analysis (IIASA)
Co-Chair (2010-2016), Inter-American Network of Academies of Sciences
Foreign Secretary (2002 – 2014), United States National Academy of Sciences
(in: "Insight," presented at the Pangea World at UNIS event hosted by the United Nations International School in New York on 19 September 2010)
I remember meeting Hana Ayala in the early nineties. At that time, I was the Director General of UNESCO. In hindsight, we now know what a momentous period of history the early nineties was: Nelson Mandela emerged from decades of incarceration and rose to the presidency of South Africa sans apartheid; Mikhail Gorbachev brought the Soviet Union to a surprising end with glasnost; the end of the war in Mozambique and the end of the civil war in El Salvador exemplified the possibility of peace, supported by the restarting of the peace process in Guatemala. It was altogether a very good moment to have hope. Not to be merely optimistic, but to be fully hopeful. When I first met Hana Ayala, I realized that she lives in hope, with this kind of trust in humanity. I realized that she embodies global consciousness. That she sees the possibility of positive change not from a narrow perspective but in a deep, worldwide triumph of hope.
Dr. Federico Mayor
President, Culture of Peace Foundation (Madrid, Spain)
Director General (1987-1999) of the United Nations Educational, Scientific,
and Cultural Organization (UNESCO)
(addressing Pangea World's event on The Economic Epic of Earth's Evolution: The New Geography, Diplomacy, and Legacy for the Knowledge Economy—from California to the World, hosted by the Arnold and Mabel Beckman Center of the National Academies of Sciences, Engineering, and Medicine in Irvine, California, on 7 February 2014)
It is deeply meaningful to me, as UNESCO's former Director General, that Villa Tugendhat, an icon of UNESCO's World Heritage mission, will become an icon of Pangea World's global mission that values knowledge as the economic safeguard of the earth's heritage.
Dr. Federico Mayor
(conveyed at The New World Symphony for the 21st Century press conference held by the Brno City Magistrate and Pangea World at Villa Tugendhat, a UNESCO World Heritage site, in the Czech Republic on 15 June 2017)
On October 28, 1918, the sovereign state of Czechoslovakia was officially born when the nation declared independence from the Austro-Hungarian Empire following World War I…We are pleased to mark that historic event with an historic concert, linking UNESCO World Heritage sites and Pangea World's mission to awaken the value of earth's raw material of knowledge.
John Forsyte
President and Chief Executive Officer, Pacific Symphony
(quoted in Pacific Symphony Presents Special Celebration Concert Commemorating the 100th Anniversary of the Founding of Czechoslovakia, a Pacific Symphony press release of August 23, 2018)
The global ascent of the knowledge economy has opened an unprecedented opportunity to value the earth's evolutionary and ecological fabric as a transnational reservoir of latent scientific knowledge that could define this emerging economy as profoundly as oil has shaped the industrial economy. It has also uniquely positioned the international resort enterprise to bring science into the heart of a business model in which quality and prestige grow along with investments in geographically unrestrained scientific discoveries and which delivers formidable legacy dividends in its defiance of monopoly over the funded research.
Dr. Hana Ayala
(writing in the Journal of the Knowledge Economy, Vol. 11, Issue 4, 2020, p. 1573)