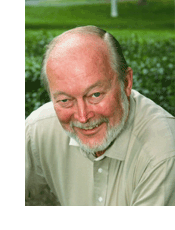 Don Saari received his B.S. and Ph.D. degrees in mathematics, respectively, from Michigan Technological University and Purdue University.  After a postdoctoral position in the Astronomy Department of Yale University, he joined the faculty of the mathematics department at Northwestern University (with subsequent joint appointments in Economics and in Engineering Sciences), where he served as the departmental chair in mathematics and was the inaugural Pancoe Professor of Mathematics.  In 2000, he moved to the University of California, Irvine, where he currently is a Distinguished Professor of Economics and of Mathematics with a courtesy appointment in the department of Logic and the Philosophy of Science, and Director Emeritus of the Institute for Mathematical Behavioral Science.
Saari's research has emphasized the behavior of complex systems ranging from issues in mathematical astronomy (e.g., he has the only mathematical description of the evolution of the universe as modeled by Newton's equations of motion) to economics (such as the unforeseen chaotic behavior of price mechanisms) and the unexpected complexities associated with group decision methods such as voting rules.  He has published over 190 papers and ten books on these topics.
Saari has been elected a member of the US National Academy of Sciences, the American Academy of Arts and Sciences, a foreign member of the Finnish Academy of Science and Letters, a foreign member of the Russian Academy of Sciences, and a Fellow of the American Association for the Advancement of Science.  He also has been elected a Fellow of several professional organizations and has received four honorary PhDs.