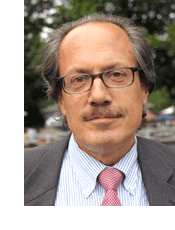 Mr. Donald Lehr is President of The Nolan/Lehr Group, a media communications consultancy based in New York City specializing in foundations, associations, academic institutions, and corporations in diverse disciplines such as science, the environment, religion, ethics, publishing and sports.
Lehr has directed international media relations and public affairs for the Templeton Prize since 1991 and for numerous John Templeton Foundation symposiums including "Amazing Light" at the University of California, Berkeley, honoring physicist Charles Townes; "Horizons of Truth" at the University of Vienna, honoring mathematician Kurt Gödel; and "Living in von Neumann's World" at Princeton University, honoring scientist John von Neumann.
He has worked with various organizations engaged in the United Nations climate change negotiations since 2005, including managing international media strategy for the Ecosystems Climate Alliance since its founding in 2008. He has also developed and implemented communications strategies for the Collaborative Program on the Ethical Dimensions of Climate Change, based at the Rock Ethics Institute at Pennsylvania State University, the Forum on Religion and Ecology at Yale University, and the Australian Koala Foundation, based in Brisbane.
Since 2005, Lehr has served as a consultant for the New York Racing Association with responsibility for strategic communications with media and government agencies where he helped to guide NYRA to its 2008 awarding of a new 25-year franchise to operate thoroughbred racing in New York State.
Lehr acquired the company formerly known as The Betsy Nolan Group, a public relations firm specializing in publishing, in 1989. He holds a B.A. from Haverford College and lives in Manhattan.