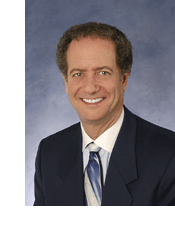 Mr. Douglas Freeman was Chairman of First Foundation Advisors and Executive Vice President and Director of Trust Services and Consulting at First Foundation Bank. He was a Founding Partner of Freeman, Freeman & Smiley, a 50-attorney firm with locations in Los Angeles and Irvine, California.
Mr. Freeman provided strategic planning and organizational management advice for business, nonprofit, foundation, and high-net-worth family and individual clients and oversaw the Bank's trust group throughout California and Nevada. From 2005 through 2008, he was recognized by Worth magazine as among the 100 top attorneys in the United States, and in 1999, he was featured by Bloomberg Financial as one of the nation's leading estate-planning attorneys.
He is the founder of National Philanthropy Day, proclaimed by Congress and celebrated throughout the United States since 1986; founder of the American Institute for Philanthropy; and co-founder of the National Committee on Planned Giving. He currently serves as Executive Chair and CEO of the Orange County Music and Dance nonprofit community music school.
Mr. Freeman is the author of three books and over 30 articles and treatises including The Legacy Family: The Definitive Guide to Creating a Successful Multigenerational Family, published by Palgrave Macmillan, and the Founder's Guide to the Family Foundation, published by the Council on Foundations.
Mr. Freeman is a graduate of Stanford University (A.B. with Distinction, 1967), University of California at Los Angeles (J.D., 1970), and the University of San Diego (LL.M. in Taxation, 1984). Until retirement, Mr. Freeman was designated a Certified Specialist in Taxation under the State Bar of California.