Press Release
UNESCO World Heritage Site & Architectural Masterpiece
by Ludwig Mies van der Rohe
Villa Tugendhat, in Brno, Czech Republic
Hosts Press Conference & Launch Ceremony for an International
Collaboration Designed to Act as a Catalyst for a
"New World Symphony for the 21st Century"
on June 15, 2017
***
New Agreement to Usher in an Era of Transnational Cooperation
Signed at Historically Significant Table where Peaceful Division
of Czechoslovakia Formalized in 1992
***
Photos of Signing Ceremony: Dr. Hana Ayala & The Mayor of the City of Brno, Ing. Petr Vokřál
Photo Credit: Libor Teplý
The renowned UNESCO World Heritage Site in the city of Brno in the Czech Republic, Villa Tugendhat, hosted a press conference and launch ceremony to inaugurate a new international collaboration on June 15, 2017. At this historic event, an agreement was signed to formalize a strategic alliance between the city of Brno and Pangea World to trigger collaboration linking the Czech Republic, California, and other parts of the world in transnational efforts to build sustainable prosperity powered by knowledge and nurtured by heritage. In an act of powerful symbolic importance, the new agreement designed to unite and foster transnational cooperation was signed on June 15th at the same table where the peaceful division of Czechoslovakia was sealed with signatures in 1992, officially creating the separate nations of the Czech Republic and Slovakia.
With its distinguished legacy, the City of Brno, known as the home of the father of genetics Johann Gregor Mendel, world-renowned composer Leoš Janáček, eminent mathematical physicist Kurt Gödel, and other pioneers of human progress, represents the ideal partner for Pangea World to elevate the connections between the world's natural and cultural heritage and forge a pathway for the knowledge-based economy.
Pangea World was founded by Dr. Hana Ayala, a Brno native and now a U.S. national. It represents an economic development model for science research and conservation endorsed by top officials at the UN, UNESCO, the National Academy of Sciences and The Smithsonian. Pangea World places a premium value on the earth's evolutionary and ecological fabric as a transnational system of "knowledge veins," unbounded reservoirs of scientific knowledge that have the capacity to outperform metal ores and fossil fuels and to catapult the conservation of natural resources into a pivotal economic force. This mission, formally unveiled at a United Nations invited event in New York in September 2010, is fortified with endorsements by prominent academic leaders and Heads of State.
Pangea World forged a strategic partnership with the University of California (UC), offering this prestigious academic institution the opportunity to position itself at the forefront of high-level science diplomacy for global sustainability, while empowering California to become the anchor for the initiative to build a next generation knowledge economy powered by biological and scientific capital. To establish the foundation for Pangea World's permanent base of operations at UC, a 12 acre site has been designated as the future transnational headquarters with plans for an iconic architectural building as its centerpiece.
The Mayor of the City of Brno, Ing. Petr Vokřál, who signed the historic agreement, explained that "Villa Tugendhat is an architectural poem paying tribute to the imagination but also to the power of reason and faith in the future. And that is why it was destined to become a symbol of cooperation between our city and the company Pangea World. By our joint efforts, we will build a symbolic bridge between Brno and California, a platform on which we can develop joint scientific, cultural and environmental projects."
In his New World Symphony and other masterpieces composed in the United States, preeminent Czech composer Antonín Dvořák connected the "Old" and the "New" Worlds to create music that resonates just as powerfully today as it did more than 100 years ago. The legacy of Pangea World follows the same geographic pathway, from Czechia to the United States, with an emphasis on building knowledge bridges to benefit humanity for generations to come. Pangea World aspires to compose a "symphony" of opportunities around the affinity between its endeavor to harness the freely flowing natural reservoirs of knowledge to benefit humanity and the spirit of Villa Tugendhat, where the celebrated architecture and design by Ludwig Mies van der Rohe revolutionized human creativity and the relationship with the environment via masterful execution of "freely flowing space."
Dr. Federico Mayor, Founder and President of the Culture of Peace Foundation and a Founding Chair of Pangea World, conveyed that "It is deeply meaningful to me, as UNESCO's former Director General, that Villa Tugendhat, an icon of UNESCO's World Heritage mission, will become an icon of Pangea World's global mission that values knowledge as the economic safeguard of the earth's heritage. Pangea World is a new approach, a new vision. Let us develop this concept at the same time that the global citizens contribute to face the global threats with global knowledge-based solutions."
The launch ceremony featured a performance by artists from Janáček Academy of Performing Arts and Brno Philharmonic in addition to speeches by Ing. Petr Vokřál, Dr. Hana Ayala and Dr. Marjorie Reaka, an internationally renowned Professor of Biology at the University of Maryland and Pangea World fellow. Dr. Federico Mayor's remarks were shared at the event, though he was not present.
In conclusion, Dr. Hana Ayala explained at the event, "Pangea World has launched this mega-project to ignite a multinational knowledge economy across and beyond the Pacific's giant pool of natural riches and to inspire an extension of the World Heritage recognition to relationships and processes that span multiple natural sites or regions of exceptional scientific value."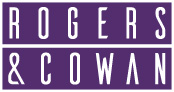 HOLLY TAYLOR
Senior Vice President
1840 Century Park East 18th Fl
Los Angeles, CA 90067